By Wyatt Earp | September 2, 2008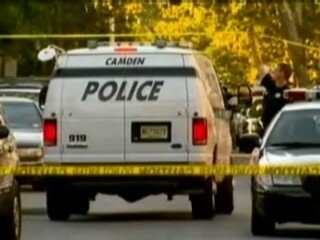 Jesus, what a mess.
CAMDEN (CBS 3) ― A man fatally shot four people before turning the gun on himself during an apparent domestic dispute inside a Camden home Monday evening, according to the Camden County Prosecutor's office.
Couldn't this bastard just kill himself and leave the innocents alone? Frakkin' coward.
Officers were called to the 1400 block of Princess Avenue after reports of gunfire at about 5 p.m.

Prosecutor's Office spokesman Jason Laughlin said a 54-year-old man shot and killed three females, ages 33, 57 and 81, as well as a 33-year-old man before shooting himself once in the head.

The gunman and the 57-year-old female were taken to Cooper University Hospital where they were pronounced dead. All other victim's died at the scene.

Officials said two children, ages 7 and 10, escaped to a neighbor's home without injury.
Thank God for that!
The shooter and the victims were all apparently related. Their names have not yet been released. (H/T – CBS3)
Hopefully, this man is rotting in Hell right now. What a terrible day for this family.
Topics: The Job | 6 Comments »