By Wyatt Earp | September 30, 2010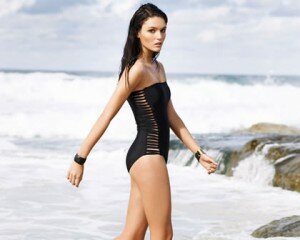 Imagine you are a model trying to land your big break. You compete in a reality show to get some much needed exposure. After the swimsuit competition, the talent contest, and the breast-taping venue, it comes down to you and one other babe.
Then, you are announced as the winner. Just as you are making your acceptance speech, the host – another dim bulb supermodel – comes to you and says, "Actually, you lost. My bad." Think it can't happen? .
Producers of Australia's Next Top Model have been left red faced after supermodel host Sarah Murdoch announced the wrong winner in what newspapers said was the country's most awkward TV moment.

Murdoch, the daughter-in-law of media baron Rupert Murdoch, was close to tears after realizing she had mistakenly announced Sydney 19-year old Kelsey Martinovich as the winner of the Foxtel TV series during the live finale. Martinovich had completed her acceptance speech before Murdoch backtracked on stage to reveal the real winner from a public vote was 18-year-old Gold Coast rival Amanda Ware.
So folks, it's time for You Make The Call. Amanda (the real winner) is up top and Kelsey (the announced, but wrong winner) is below. Who should have won this thing?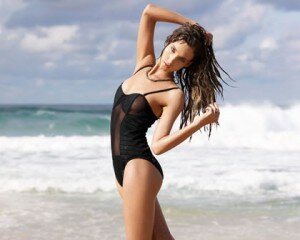 Personally, I vote for Kelsey.
Topics: Babes | 21 Comments »