By Wyatt Earp | September 11, 2010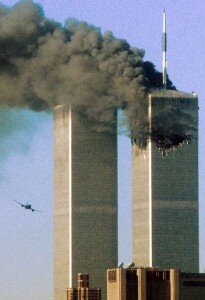 Nine years ago today, radical Islamists killed murdered 2,977 innocent people. It was the largest terror attack in history. And yet nine years later, liberals, the media, and even some residents of New York City are decrying the "racism and intolerance" of Americans like myself who are vehemently opposed to the Victory Mosque.
The Victory Mosque – a thirteen-story Islamic community center and prayer room – is Imam Feisal Abdul Rauf's giant "F**k You" to America. The groundbreaking ceremony is tentatively scheduled for September 11th, 2011 – the tenth anniversary of their victory over the infidels.
The Imam/scumbag has said that America's policies were an accessory to the WTC attacks, but that's okay, because we should be tolerant of the Imam's views. Some Americans believe we need to respect his rights.
I wonder if Imam Rauf respects Betty Ong's rights?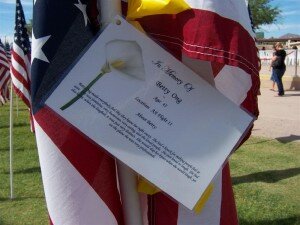 Betty Ong was a stewardess on American Airlines Flight 11, which was the first airliner to fly into the WTC (specifically, into the North Tower).
Or maybe Imam Rauf respects Madeline Sweeney's rights?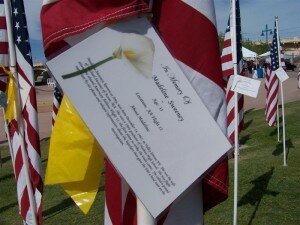 She was a flight attendant on American Airlines Flight 11, which crashed into the North Tower. She was on the phone with American Airlines manager Michael Woodward, who heard her last words:
"I see water. I see buildings. I see buildings! We are flying low. We are flying very, very low. We are flying way too low. Oh my God we are flying way too low. Oh my god!" (American 11 crashes.)
I wonder if Imam Rauf respects CeeCee Lyles' rights?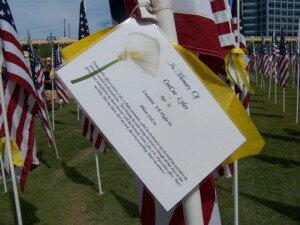 CeeCee was a stewardess on United Flight 93, which crashed in Pennsylvania after the passengers fought back against the hijackers.
I wonder if Imam Rauf respects Kevin Cosgrove's rights?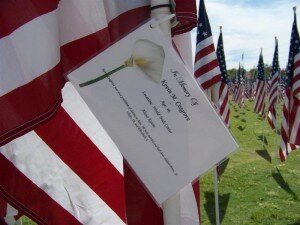 Kevin was inside the South Tower. He was on the line with 9-1-1 when the tower collapsed.
Personally, I don't think Imam Rauf respects any American's rights. Certainly not the Americans who were murdered on September 11th, 2001. He has shown that with his despicable decision to build a Victory Mosque where the Burlington Coat Factory once stood. That building was severely damaged on 9-11 when landing gear and pieces of fuselage from United Airlines Flight 175 crashed through the roof and two floors. Imam Rauf couldn't care less. He has a mission, and that mission is to build a symbol of Islam's victory over the infidels.
We cannot let him do it. This has to be our line in the sand, people. Do not lower yourself to violence, but fight this with every fiber of your being. Write letters, make phone calls, get informed. If this mosque goes up, so close to Ground Zero, it's game over: they win.
Never forget.
(Many thanks to Code Monkey for photos of the flags of the aforementioned victims.)
Topics: War On Terror | 37 Comments »