By Wyatt Earp | August 26, 2010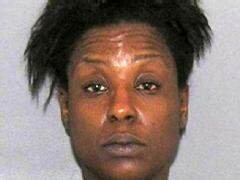 Dude.
No, seriously . . . dude.
Read this story and ask yourself these questions. First, how the frak did she do this without crashing the vehicle? Second, is the suspect a man or a woman?? And finally, what kind of name is Colondra???
An Elmwood Place police officer who stopped a car because it had illegally tinted windows received a bit of a shock when he looked inside. Officer Ross Gilbert said the driver, Colondra Hamilton, a 36-year-old Downtown resident, was sitting with her pants unzipped and a sex toy in her lap.

He said Hamilton told him she was using the toy while watching a sex video on a laptop computer that a passenger in the front seat held up so she could see it.

Gilbert charged her with "driving with inappropriate alertness" and having illegal tinted windows, according to the traffic ticket.
"Driving with inappropriate alertness?" Oh puh-lease, they made that charge up. I'm sure my readers can think of a better legal term than that! Aaaaand . . . go!
Topics: WTF? | 26 Comments »