By RT | August 20, 2010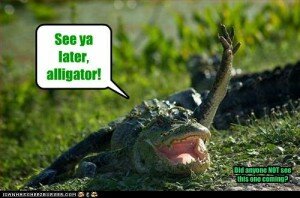 This is my last post filling in for Wyatt. He'll be back on board tomorrow at some point. I just wanted to thank Wyatt for trusting me with his blog.
Welcome home, Wyatt. We all missed you very much. I hope you got the rest and relaxation you needed, but most importantly, I hope you made some great memories with your family, as they deserve your time way more than we do.
Topics: | 17 Comments »