By Wyatt Earp | July 12, 2010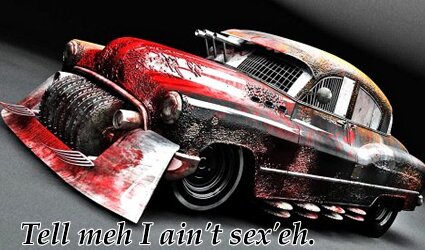 The condition of the victims was elevated from "undead" to "stable."
PORTLAND, Ore. — A car full of people dressed as zombies crashed on Interstate 84 near downtown Portland on Friday, causing initial confusion by people who witnessed the crash. Portland Police said the car was swerving in the eastbound lanes of the freeway just east of the Lloyd District just after 9:30 p.m. when it rolled over and crashed onto its top.

Police said that in their investigation they learned that the people inside the car were dressed as zombie costumes and they were headed to a party at the time of the crash. Sgt. Greg Stewart said people who witnessed the crash initially thought the victims' injuries were much more serious, because of the zombie costumes.

"We're glad that everyone is alive, despite being 'undead'," Sgt. Stewart said, referring to the costumes.
These people should realize that zombies are not a joke. They are a deadly serious business.
Topics: WTF? | 15 Comments »