By Wyatt Earp | July 23, 2010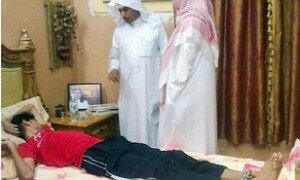 Yeah, you read that correctly. A Saudi man chained his son in the basement because he believed the man was possessed by a genie. An evil genie. An evil female genie.
A Saudi man has been chained in a basement apartment for more than six years because his father believes he is possessed by an evil female genie.

'When he has fits he has convulsions and his entire body twists and his eyes become completely white,' said the father of the 29-year-old man who has been identified only as Turki.

'Then the voice of a woman can be heard coming from him.'
Yeah, the voice said, "You never take me out anymore!" Heh. An evil genie. Who knew Barbara Eden was so vicious?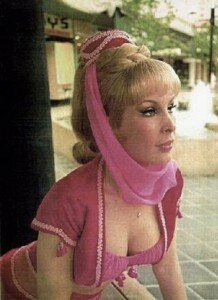 Topics: WTF? | 15 Comments »