By Wyatt Earp | July 16, 2010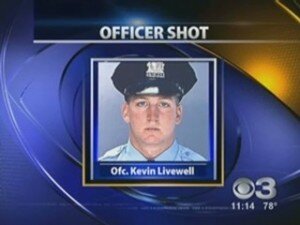 The shooting happened in my old district, in the middle of my old sector. I can tell you from experience that it is one of the worst neighborhoods in the city, and it was homicide central when I was there. To give you a better idea, my partner and I used to carry an extra box of 9mm ammo in our briefcases . . . just in case a gunfight broke out.
Sadly, it appears like nothing has changed.
A Philadelphia Police officer remains hospitalized Friday morning in stable condition after being struck in the leg during a shootout. The shooting happened at about 8:30 p.m. Thursday in the 3000 block of N. Water Street in the city's Kensington section.

According to police, the incident began when Officer Kevin Livewell and his partner from the 24th District pulled over a van that matched the description of a vehicle reportedly used in a shooting earlier in the day on Thursday. As the uniformed officers exited their marked car, at least two suspects immediately opened fire on the officers.

Officer Livewell and his partner returned fire. During the exchange, Officer Livewell was struck in his right leg below his knee. He was taken to Temple University Hospital where he remains listed in stable condition.
One of the toads involved is in custody, but we're looking for at least one more suspect. Expect Mayor Nutter to focus the blame those eeeeevil guns instead of the thugs that actually pulled the triggers.
Topics: Philly, The Job | 15 Comments »