By Wyatt Earp | July 3, 2010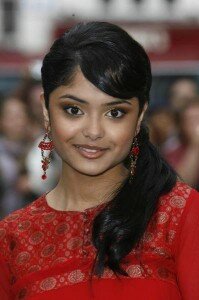 Muslim actress Afshan Azad was attacked in her home by her father and brother because she was allegedly seeing "an unnamed man." The Religion of Peace strikes again . . . and the media stays silent.
The father and brother have since been charged with attempted murder (with the brother also being charged with physically assaulting his sister); both were jailed. In the meantime, the young girl, Afshan Azad, 22, has fled to London to stay with friends. She's going to need some hiding because both the father and brother have now been released on bail. It's clear that the police recognize the girl's life is in grave danger because the police put restrictions on the bail.

"As part of their bail conditions, (the father and brother) have to abide by an 11pm to 6am curfew and must not travel to London or contact an unnamed man."

That last part – 'contact an unnamed man' gives the grisly clue to what triggered the murderous rage of the father and brother. The 'unnamed man' is clearly someone whom the young actress had been seeing. As a result of her association, the father and brother tried to kill her. In short, this was an attempted Muslim 'honor killing'.
Frakkin' savages. As Ace wrote yesterday, "You'd think that at least the celebrity angle would bring this to wide public attention. You'd be wrong."
Topics: WTF? | 11 Comments »