By Wyatt Earp | July 3, 2010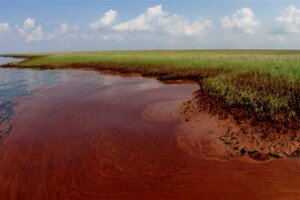 It certainly appears that way. It's Day 75 of the Gulf Oil Spill, and the feds are taking the 4th of July holiday weekend off so they can have a few brewskis and enjoy some burgers.
This goes toward my argument that the Obama administration does not think this cleanup is a priority – and that sickens me.
One local official is voicing his frustration over what he calls a "nine-to-five" attitude by some federal authorities in the face of the oil disaster. Jefferson Councilman Chris Roberts says the parish has a plan to build rock levees to help keep oil out of inland waterways like Barataria Bay.

Roberts told WWL First News that after they submitted the proposal to the Army Corps of Engineers last week, Corps officials said last Friday that discussion on the plan would have to be put on hold until the following Monday, because the Corps office would be closed for the weekend.

Roberts told WWL First News that even if some federal responders take the 4th of July weekend off, many parish workers would be working overtime.

"We don't take breaks, this is an emergency for us," he said. "We're going to continue plugging away at it."
President Obama stated he "will not rest" until the spill is contained . . . or until he masters the Andrews Air Force Base Golf Course.
Topics: WTF? | 10 Comments »