By Wyatt Earp | July 8, 2010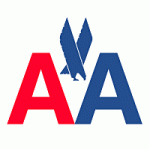 That catchy slogan would be right on the money if they were referring to losing luggage.
Of course, American can brag that they're the best, because they didn't just lose a jacket or some frilly undergarments. Those things happen all the time. No, they lost guns! Guns that happen to belong to Israeli Prime Minister Benjamin Netanyahu's security detail!
Four handguns belonging to Israeli Prime Minister Benjamin Netanyahu's security officials are believed to have been stolen after American Airlines workers at John F. Kennedy Airport in New York lost luggage belonging to the bodyguards, WNBC TV reported Tuesday.

The suitcase was eventually discovered in Los Angeles, but the four guns were missing — and police believe they were taken. The bag was supposed to be on a flight to Washington, D.C., where Netanyahu met with President Obama at the White House.
Oh, just missed! I mean, Los Angeles instead of Washington, D.C.; that's an honest mistake by the baggage handlers. It's not like they are separated by about 3,000 miles!
Congratulations American Airlines. The Compton gang-bangers thank you.
Topics: Duct Tape Advisory | 11 Comments »