By Wyatt Earp | June 29, 2010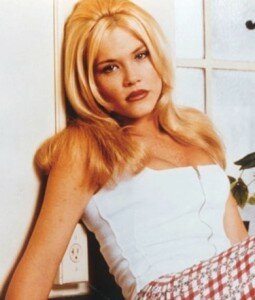 See how that role fits you, scumbag.
According to the Somerset County Prosecutor's Office, Locane plowed into the passenger side of another car in Montgomery, New Jersey … killing the woman sitting in the front seat. Locane was arrested at the scene for DUI and taken to a different hospital for treatment.

According to the Prosecutor, Locane was also involved in a minor hit-and-run accident right before the deadly crash.

Locane admitted to police she drank several glasses of wine before getting behind the wheel, The Star-Ledger reports. She was charged with second-degree vehicular homicide and third-degree assault by auto and faces 5-10 years in prison if convicted.
Five to ten years for killing someone. Unbelievable. This toad also has a three-year old and a one-year old daughter.
Topics: The Job | 9 Comments »