By Wyatt Earp | June 29, 2010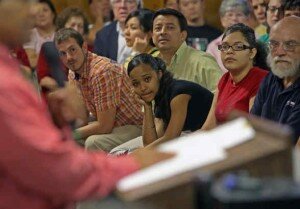 I was born and raised here in Philadelphia. In 41 years, I have seen this city go from a decent place to live to a cesspool. That's why I joined the police department 15 years ago. I figured I could fight crime and make the city a better place.
Then I was exposed to the reality: No one wants this city to improve, and criminals are given more rights that the citizens here. Kind of takes away a lawman's idealism, as well as any incentive to put the bad guys away.
Philadelphia is expected to end the arrangement that permits federal immigration agents to scrutinize the city's computerized list of arrests, including country of origin and other data, Everett Gillison, the deputy mayor for public safety, said Sunday.

Immigrant advocates say the year-old agreement between the city and the Immigration and Customs Enforcement service, known as ICE, has resulted in deportation proceedings against immigrants arrested on even minor charges. Under the agreement, ICE agents can routinely access the city's Preliminary Arraignment Reporting System (PARS). That agreement is up for renewal on Thursday.

Mayor Nutter has expressed concern about the human rights of all immigrants, regardless of their legal status. In a directive he issued a year ago, he barred municipal employees on official business from inquiring about the immigration status of any person, including, but not limited to, victims, witnesses, arrestees, and detainees.
What part of illegal immigrants do you not understand, Mayor Squidward? This is not a human rights issue, you a-hole; it's a criminal justice issue. Are you simply incompetent, corrupt, or both?
I guess crime is so bad here that you, the police commissioner, and the district attorney are just giving up. I guess you don't want to offend thousands of potential Democrat voters.
At this point, criminals, thugs, and illegals might as well move here as soon as possible. You certainly won't be prosecuted for your crimes. It's Thunderdome!
Topics: Illegal Immigration, Philly | 20 Comments »