By Wyatt Earp | June 22, 2010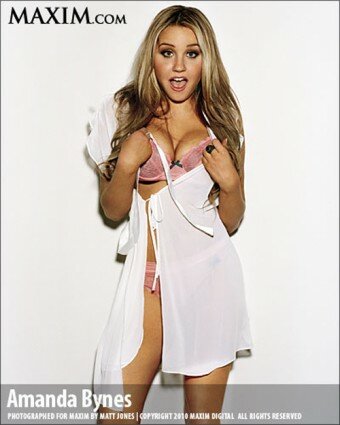 Like OMG!
Actress Amanda Bynes says she is ready to retire from Hollywood completely at the age of 24. Taking to her Twitter page to express her disgust with the industry, the former Nickelodeon star said "Being an actress isn't as fun as it may seem."

"If I don't love something anymore, I stop doing it," Bynes wrote. "I don't love acting anymore, so I've stopped doing it."
Why can't Megan Fox follow her example? Fox can't possibly love acting, because she sucks at it. Oh well. Maybe Amanda can start to love stripping . . .
Topics: Babes | 14 Comments »