By Wyatt Earp | December 10, 2009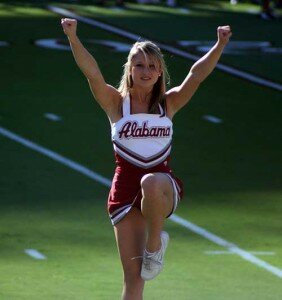 Washington is trying to pass a bill that forces Division I college football to implement a playoff system. Seriously. This, dear readers, is what Congress is wasting their time and your money on.
WASHINGTON – A House subcommittee approved legislation Wednesday aimed at forcing college football to switch to a playoff system to determine its national champion, over the objections of some lawmakers who said Congress has meatier targets to tackle.

The bill, which faces steep odds, would ban the promotion of a postseason NCAA Division I Football Bowl Subdivision game as a national championship unless it results from a playoff. The measure passed by voice vote in a House Energy and Commerce Committee subcommittee, with one audible "no," from Rep. John Barrow, D-Ga.
I realize he is a Democrat, and I have no idea of what kind of politician he is, but Representative Barrow should be re-elected every time he runs for office.
The BCS selections announced last weekend pit two unbeaten teams, No. 1 Alabama and No. 2 Texas, in the Jan. 7 national title game. Three other undefeated teams – TCU, Cincinnati and Boise State – will play in a BCS bowl game, but not for the championship.

"What can we say – it's December and the BCS is in chaos again," said the bill's sponsor, Rep. Joe Barton of Texas, the top Republican on the House Energy and Commerce Committee. He said the BCS system is unfair and won't change unless prompted by Congress. (LINK)
Idiocy. In my opinion, Representative Joe Barton should be run out of Congress on a rail. Stop wasting our time and money on nonsense, sir!
Topics: Politics | 13 Comments »