By Wyatt Earp | December 14, 2009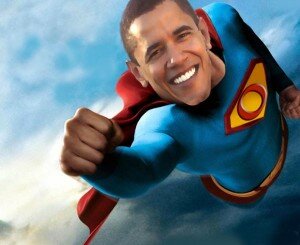 The man actually gave himself a "good, solid B+." Bawahahahahahaha!
President Barack Obama, in an interview that aired Sunday, gave himself "a good solid B-plus" grade for his first year in office.

Speaking with fellow Chicagoan Oprah Winfrey, the president claimed progress on economic and international fronts….
Speaking of that economic progress:
…More than 35 million low-income Americans (16 million households) received federal Food Stamp/SNAP benefits in June 2009, an increase over the 13 million households that received assistance in June 2008. Congress allocated $54 billion for the program in 2009, up from $39 billion last year, to cover the growing number of eligible families… (H/T - Ace of Spades)
Pretty bad, and that doesn't even mention that the president tripled the deficit, nearly doubled the unemployment rate, and increased the national debt to $12 trillion – all in his first year.
This deserves a B+?
Pretty arrogant, if you ask me. Maybe that is why his job approval just reached a new low at 44% today.
Topics: Politics | 20 Comments »