By Wyatt Earp | October 26, 2009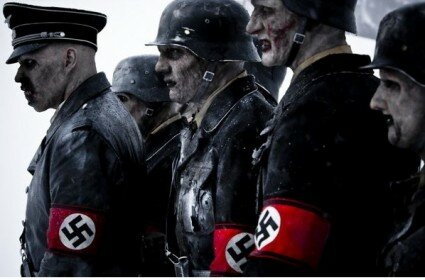 One has to wonder if the people in Iowa are suffering from a corn overdose.
IOWA CITY, Iowa — Iowa City police are investigating an early morning assault in which a man accused another of being a zombie, then punched him.

A man was ordering food when he was approached by another man who called him a zombie, then hit him in the eye. When the victim tried to call police on his cell phone, the man punched him again, breaking his nose. The man then ran out a back door. (H/T – FOXNews)
What a dumbass. Everyone knows that the only way to kill a zombie is to shoot him in head!
Topics: Coolness! | 12 Comments »