By Wyatt Earp | June 16, 2009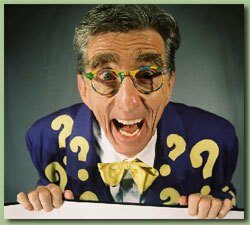 And hopefully, I have some answers.
I haven't posted a Q&A here for almost a year. Yeah, that's pretty sad. So, here's the deal: Submit your questions in the comments section and I'll have your (hopefully) funny answers on Thursday. No question is off limits, but try and keep them down to two or three per customer. I spend enough time here already. Heh.
So, let's get crackin'.
Aaannnddd . . . go.
Topics: Q And A | 13 Comments »