By RT | August 19, 2008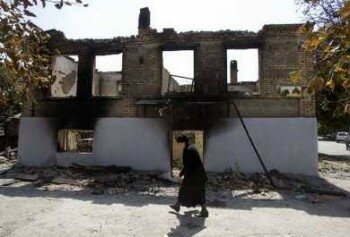 Can you imagine living in the country of Georgia right now? Very few of us know what it is like to live in fear for our lives in a very real and very serious way. Even those that have experienced that stress because of military service did so, armed.
I try to imagine the level of stress and fear of people who face forces trying to destroy their lives. However, I really can't. I'm one of the lucky ones born in a very free society.
Our country has its issues, we have our fears, but we don't have tanks from another country aiming for our police cruisers. (Btw., are there rogue generals or are the Russians not getting what "pull out" means?)
We have arrogant fools in this country. They have no idea how good they have it. In fact, that arrogance is a product of how good we have it.
Topics: | 7 Comments »