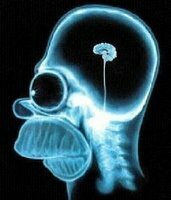 Wow, I haven't brought out this meme in years, but I figured it was applicable today.
Look, I realize the non-stop Benghazi coverage is becoming tedious, but I think the topic is important – even if the MSM does not. As such, I wanted to mention a story related to something I said in the comments of the post below.
I've been a police officer for almost 19 years. Eleven of those years were spent in patrol. When asked why help was never sent to the Benghazi compound the night on September 11th, the Obama administration gave this bullshit excuses: the help would not get there in time to save Ambassador Stevens.
So they simply refused to send a rescue team?
I imagine there are people who actually buy in to this premise, so I'll direct this question to them. If the police cannot respond in time to stop a residential burglary or catch a murderer in the act, should we simply disregard the call? By this administration's logic, what's the point of responding if we cannot get there until after the fact?
There is another troubling aspect to these hearings. While Doherty and Woods were fighting for their lives against an al Qaeda mortar team, a stand-down order was issued. When did America become the country that leaves its heroes to die? Clinton didn't do that in Mogadishu, and even Carter sent a rescue team to try and free the Iranian hostages.
Barack Obama? Not so much.
During my police career, I have worked with a lot of people I couldn't stand. I didn't talk to them, didn't associate with them in any way. But you know, when they called for an assist or asked for backup, I was always one of the first people riding in.
Because that's what people in my profession – and in the military – do. We back each other up because often times no one else will.