By Wyatt Earp | October 8, 2010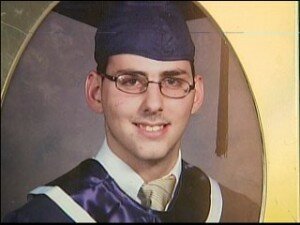 Philadelphia police officers responded to a call yesterday in the Northeast section of the city. There, they met Patrick Johnson, an 18-year old man with the mental capacity of a 5-year old. Johnson was armed with a stick and acting violently. When he ignored requests to drop the weapon, the officers used the taser.
Johnson collapsed and later died at the hospital:
The family of a man who died after being shocked with a police taser told Eyewitness News he was mentally challenged. At around 12:30 Thursday afternoon, Johnson and another family member called 911. Police responded to reports of a "person with a weapon" at Johnson's residence on the 6900 block of Souder Street in Northeast Philadelphia.

Police said when officers arrived, Johnson confronted them with a stick and at one point even tried to set the stick on fire. Johnson was acting very violently and when Johnson failed to respond to repeated verbal requests to calm down, a taser gun had to be used to subdue [him].
For the record, we have been to this house for disturbances 14 times this year alone, but that didn't stop Philly's Monday morning quarterbacks from demonizing the eeeeevil police officers.
[Cousin Michelle] Rynkiewicz added, "I think that the police used excessive force and it wasn't needed. I feel like it's ridiculous that they tased him. You can by just looking at him tell that he's severely retarded and I believe they should have maced him or tried to tackle him instead of using a taser," Rynkiewicz said.
Wow. Oh yeah, we'll just tackle a violent 18-year old man who is armed with a stick. Then, when Patrick smashed the officer in the head and takes his Glock, we can feel better about ourselves. Sure, a couple of police officers will be dead, but at least there was compassion and understanding.
I feel sorry for Ms. Rynkiewicz's loss, but the woman is living in a fantasy land.
Topics: Philly, The Job | 11 Comments »