By Wyatt Earp | September 6, 2010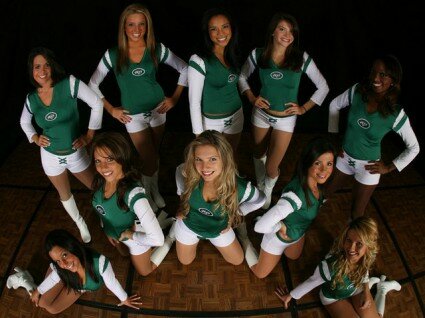 (This is re-posted for those who missed it the first time around.)
Finally, football comes back on Thursday, September 9th. Coincidentally, Kyle's fall soccer season starts around the same time. This year, his team has put out a fund raiser that may be of interest to degenerate gamblers like myself. They are hosting an NFL suicide pool. For those not in the know, the suicide pool works like this:
For all football fans this should be easy and straight forward. You register for our pool on the site, and each week you make one pick of a team you think will win. You can't use the same team twice. Once you lose two times you are out. The last person remaining wins the pot. It costs $20 to enter, and the winner shares the pot with the soccer team. The more people who sign up, the bigger the winnings.
You have to be signed up before Thursday night's game, but sooner is better than later. If you're interested, send me an e-mail and I'll give you the sign-in information. Thanks!
Topics: Babes, The Boys | 1 Comment »