By Wyatt Earp | September 16, 2010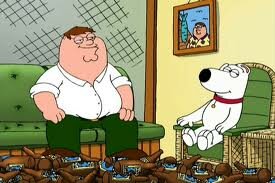 In sixteen years as a police officer/detective, I think that while I haven't seen it all, I have seen most of it. Shootings, beatings, stabbing women because they don't cross the street fast enough – if it's insane, I have seen it.
A 54-year-old Washington state man has been arrested after police say he crashed two cars while intoxicated, then got in his tow truck and tried to move the vehicles. The Bellingham Herald reports that Tommy Ryser was arrested and booked in jail on three counts of driving under the influence Monday.

The Whatcom County Sheriff's office says Ryser crashed his truck into a utility pole Monday night, abandoned that vehicle and got in his wife's Volkswagen but crashed that car into a guardrail. He then got his privately owned tow truck and attempted to tow the vehicles, even with a bloodied forehead.
So, let's see; that's three counts of DUI and leaving the scene of two auto accidents. Not bad for a night's work, Tommy. It's Miller time! (Thanks to Smite.)
Topics: Al-key-hol, The Job | 6 Comments »