By Wyatt Earp | September 15, 2010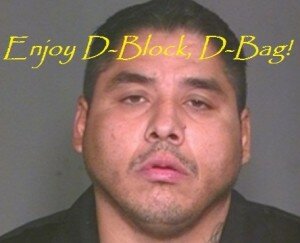 When searching for appropriate prison sentences, look to Arizona.
A man has been sentenced to 27 years in prison for the non-fatal stabbing of a Glendale police officer last year.

Maricopa County prosecutors say 34-year-old Ramiro Garibay was sentenced Tuesday. He was convicted in July of aggravated assault and theft of means of transportation. Authorities say Garibay failed to heed a police officer's call to stop on Aug. 12, 2009. The officer ran after Garibay, who then punched him in the chest and stabbed him several times before fleeing the scene.
In Philadelphia, this man wouldn't get 27 years for a fatal stabbing of a police officer. I wish I were exaggerating, but it's the God's honest truth. Thankfully, Arizona and Texas picks up our slack. (H/T – Code Monkey)
Topics: The Job | 7 Comments »