By Wyatt Earp | August 31, 2010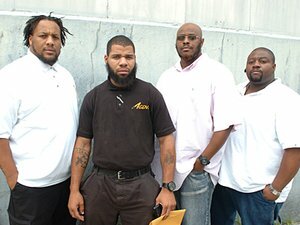 For those gun owners not from the area, let me hit you with some knowledge: Philly is one of the most gun-unfriendly cities in America. The media here likens gun owners to war criminals and puppy killers. Yet today, the Inquirer posts a story about gun owners who were arrested by the evil Philadelphia Police, even though they had valid permits to carry.
For the Philly media, a choice between defending cops and defending gun owners is no choice at all:
In the last two years, Philadelphia police have confiscated guns from at least nine men – including four security guards – who were carrying them legally, and only one of the guns has been returned, according to interviews with the men. Eight of the men said that they were detained by police – two for 18 hours each. Charges were filed against three of the men, only to be withdrawn by the District Attorney's Office.
For the record, that last sentence is a red herring. Current D.A. Seth Williams is dismissing so many charges anymore that it would make your head spin. Charges from robbery to domestic violence to drug possession. Williams' office is following a strict policy: if the case is not a home run, they'll decline charges altogether. For Williams, it is all about raising his clearances. Every detective knows it, but you won't hear the Inky admit that.
The civil-rights unit of the City Solicitor's Office confirmed that it is handling eight such cases. Two of the men interviewed by the Daily News said that they rejected settlement offers from the city ranging from $3,500 to $7,500. One accepted a $5,000 offer.
For the record, I don't blame them. In this sue-'em-all society, they want to get paid. And the city has big pockets.
Most of the cases hinge on what local authorities call the "Florida loophole," under which a Pennsylvania resident can obtain a nonresident permit to carry a concealed weapon through the mail from another state, even without a permit in Pennsylvania. The "loophole" is unpopular with Philadelphia cops, who say that it allows those denied a permit here or whose permits were revoked to circumvent Philadelphia authorities and obtain it elsewhere.
That's complete and utter bullshit. First of all, it's not a "loophole." It's the law. And in 16 years, I have never heard one person in my department refer to it as a loophole. Some police officers get bent when they stop someone with a Florida permit, but every detective I know is well-versed on this law. When officers call us with one of these cases, we always tell them that they cannot be arrested. Some cops get mad, others don't. To say the law is unpopular with Philadelphia cops is a blanket statement that is completely untrue.
But proponents say that it's necessary because Philadelphia has unusually strict criteria for obtaining a concealed-carry permit. Philadelphia, according to police and gun owners, relies heavily on a clause that allows denial of a permit based on "character and reputation" alone.
The proponents are correct. It is very difficult to get a permit in Philadelphia, primarily because Philadelphia is so anti-gun. They talk about it here every day. So of course people will seek out Florida permits to exercise their Second Amendment rights.
And what do they get for it? 18 hours in a jail cell because some idiot cop doesn't know the law. And they wonder why people are fleeing this town.
Topics: Gun Pr0n, Philly | 20 Comments »