By Wyatt Earp | July 27, 2010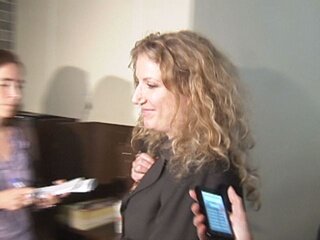 A pr0n star and a woman who tried to sell herself for Phillies tickets will be squaring off in a wrestling ring Thursday night. Really.
Is there nothing people won't do to hang on to a modicum of fame? If I ever get this hard-up for attention, I give you permission to hit me over the nose with a rolled-up newspaper.
Susan Finkelstein will be making her pro wrestling debut this Thursday as she fights a porn star and alleged Tiger Woods mistress in New Jersey.

Finkelstein will appear on a card for Big Bang Wrestling in Bellmawr, N.J. against Devon James on July 29. James, 29, recently tried to take Woods to court in a paternity case.

Finkelstein ended a legal battle this spring over her highly publicized case, where she allegedly offered to have sex for Phillies tickets to the 2009 World Series.
I wonder if the promoter is planning on adding Paris Hilton at the end of the year for a ho, ho, ho match?
Topics: Philly | 17 Comments »