By Wyatt Earp | June 25, 2010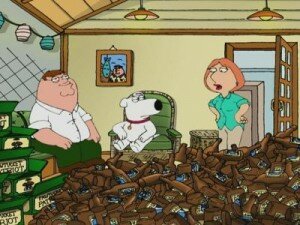 Meet Paul Nigel Sneddon; a New Zealand man who takes his beer very seriously. In a country that worships rugby and kneels before soccer, Nigel attends the Basilica of Beer. In fact, he apparently values his beer more than his car, his driver's license, and his own safety.
After reading this story, it is safe to say that Nigel is .
A drunk driver trapped after overturning his car cracked open another can of beer while he waited for emergency crews to rescue him, a New Zealand court was told.

Police found Sneddon, a former baker, trapped in his overturned Ford Laser on June 1, drinking a can of beer after he failed to take a corner properly and crashed through a wooden barrier, flipping his vehicle.

Defense lawyer Peter Young said that when Sneddon found he could not open the doors, "he had nothing else to do at that point, so he had another beer."
Unbelievable. Imagine the other things this man would put off for beer:
"I'll throw you a life preserver is a second, honey. Just let me tap this keg."
"I realize the kitchen is on fire, but you're not wasting any of my Foster's to put your clothes out!"
Topics: Al-key-hol | 13 Comments »