By Wyatt Earp | June 26, 2010
A town made famous by Bruce Springsteen may get some more attention, as Asbury Park's council considers to proposal to allow topless bathing in a one-block area.

Reggie Flimlin, an Asbury Park yoga studio owner, asked council to consider her idea to allow women to decide for themselves whether they want to wear tops on a section of the beach. But unlike other nude beaches in New Jersey, the beach would be a public facility.

The City Council is now considering Flimlin's to use is a block-long area at the city's Eighth Avenue beach. Flimlin says it would respect women's right to decide for themselves if they want to wear tops.
Finally, I agree with a women's right to choose! (Depending upon the woman.)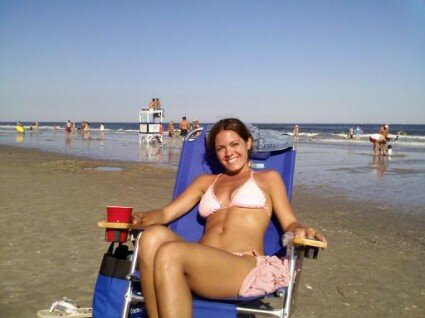 This hottie? Yeah, she can choose whatever she likes.
Topics: Hotties, Snarkasm | 11 Comments »