By Wyatt Earp | December 20, 2009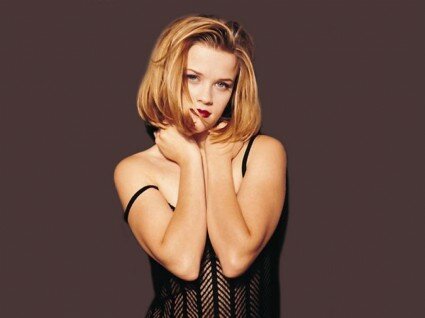 Heh, heh, "piece." Apparently, Reese Witherspoon dumped that tool Jake Gyllenhaal. It's about time she showed some good sesne.
Can anyone in Hollywood stay together? Two of the nice ones, Reese Witherspoon and Jake Gyllenhaal, have reportedly given up on ever getting along.

"It broke his heart," an insider says in the new issue of Us Weekly, saying the two "fought constantly in the past few months."

"She really worried that they didn't have enough in common," said the source. (H/T – FOXNews)
Of course they didn't have enough in common. Jake is a big douche. Reese? Not so much. And what's the deal with Maggie Gyllenhaal? Broad has the body of a 19-year old and the face of a 62-year old. Scary.
Topics: Babes | 6 Comments »