By Wyatt Earp | December 23, 2009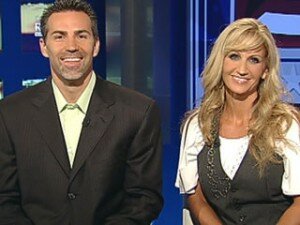 Code Monkey sent me this story. I don't know if she knew that I was already a Warner fan or not, but this would have converted me.
MESA – Just in time for the holidays, Arizona Cardinal Kurt Warner and his wife helped a young single mom move into her dream home. Angela Perez opened the door to her new home in Mesa in amazement Tuesday. Every room is decorated.

The single mom just bought the house — but didn't expect to find new furniture inside.

The Warners not only put up a Christmas tree and decorated it for Angela and her son Joshua, they also put presents underneath it. Kurt and Brenda Warner thought of every detail.
That's awesome.
Perez put herself through school, saved money every month for a house, all while raising her son. This home is important to her.

"It's something of my own. When I am making that mortgage payment that's an investment into myself, not rent," says Perez.

Perez had just enough money to buy the house, but not enough to fill it with furniture — that's why the Warners picked her.
Considering Warner was bagging groceries before he hit superstardom, he is none of the more grounded athletes in a league identified and sometimes dominated by thugs.
Warner already has the stats to justify talk of his Hall of Fame chances, but things like these make him and his wife Hall of Fame people.
Topics: Coolness! | 11 Comments »