By Wyatt Earp | December 5, 2009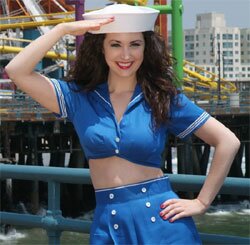 Today is Old NFO's birthday. He's 22, I think.
Old NFO is one of only a handful of bloggers I have met in person, and he certainly ranks as one of the most interesting. A proud naval vet, he has some good stories, but I am pretty sure he has some great stories he can't tell me. Lousy clearance!
All kidding aside, Old NFO encompasses everything good about the men and women serving in our armed forces. If everyone were more like him, this country would be in very good shape. Happy birthday, sir!
Topics: The Troops | 8 Comments »